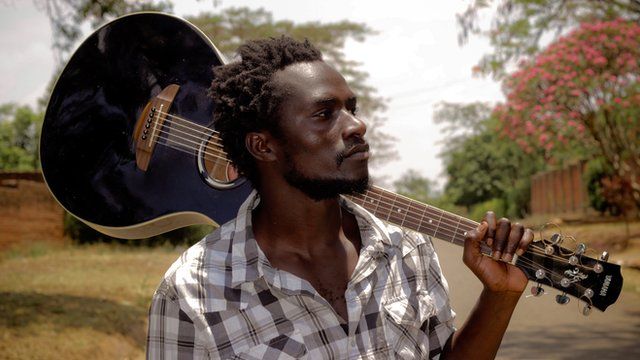 Video
Malawi music Spare Dog Records label launched
A new record label has launched that will be recording and promoting artists from Malawi.
Spare Dog Records was set up by Swede Mattias Stalnacke, who is a guitar and music teacher by profession.
In 2011 he visited Malawi and was struck by the music he came across there. One year later he returned with a truck full of recording equipment and set up a studio on Lake Malawi.
The label's first album - The Young Shall Grow - has just been released, by singer songwriter Danny Kalima aka Sirius. Albums by other artists have also been recorded and are being prepared for release.
"There is not much of an infrastructure for selling music in Malawi," says Mr Stalnacke. "It's usually done hand to hand and it's very hard for Malawian artists to reach outside its borders."
He told BBC Africa's Jenny Horrocks what it was that appealed to him about the music he came across in Malawi.
For more African news from the BBC, download the Africa Today podcast.