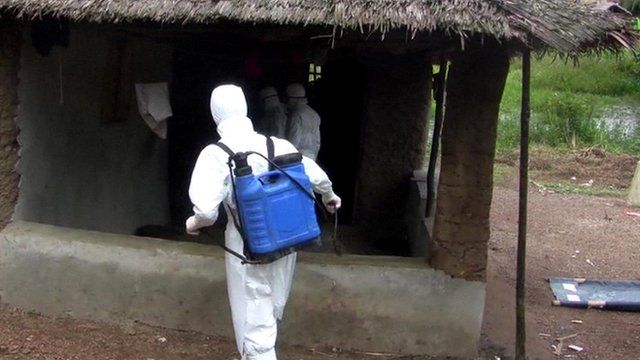 Video
Ebola news: 25 November in 15 secs
The World Bank and the government of Liberia have signed a $115m (£73.3m) grant deal to support the Ebola Emergency Response Project (EERP) for the west African nation.
Reports say that supplies are running low of special protective clothing worn by health workers trying to contain the Ebola outbreak in West Africa. The American newspaper, the Wall Street Journal, says one reason for the shortage is a high demand in the United States for the protective suits.
Burial workers in the Sierra Leonean city of Kenema have been sacked for dumping bodies in public in protest at non-payment of allowances for handling Ebola victims
Here is the latest Ebola news for Tuesday 25 November - in 15 seconds.
Go to next video: 'Ebola like no disease I've seen'