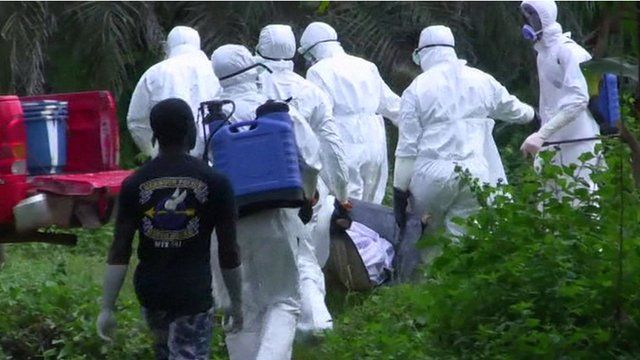 Video
Ebola outbreak: Latest news in 15 seconds
A new Ebola bulletin warns of danger to food security in Sierra Leone. According to the International Growth Centre, the number of rice traders in some Ebola-hit areas of Sierra Leone has fallen by almost 70% since 2012.
Liberian President Ellen Johnson Sirleaf has replaced her health minister amid criticism of her government's response to the country's Ebola outbreak.
A charity Christmas single recorded by pop singers and musicians in Britain has gone on sale to raise money for the fight against Ebola. The song is a new version of the Band Aid Song "Do they know it's Christmas", first recorded 30 years ago to raise fund for famine relief in Ethiopia.
Here is the latest Ebola news for Monday 17 November - in 15 seconds.
Go to next video: 'Goggle camera' records Ebola crisis