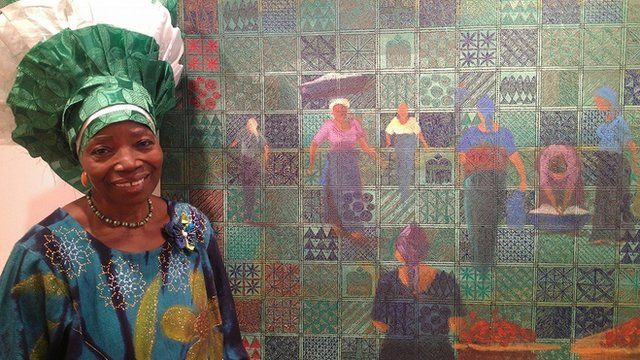 Video
Artistic revival of Yoruba batiks
Nigerian artist Chief Nike Davies-Okundaye currently has a retrospective exhibition of her work spanning more than 40 years at the Gallery of African Art in London.
The artist opened her first art gallery in the bedroom she shared with two of her husband's other wives in 1968. Now now she owns one of the biggest galleries in West Africa.
From her great grandmother who was a weaver and textile maker, she learnt how to make "adire" cloth, using the traditional Yoruba batik and indigo dye techniques.
Now more than 40 years on Ms Davies-Okundaye is credited with the contemporary revival of this once fading textile and batik industry.
For more African news from the BBC, download the Africa Today podcast.