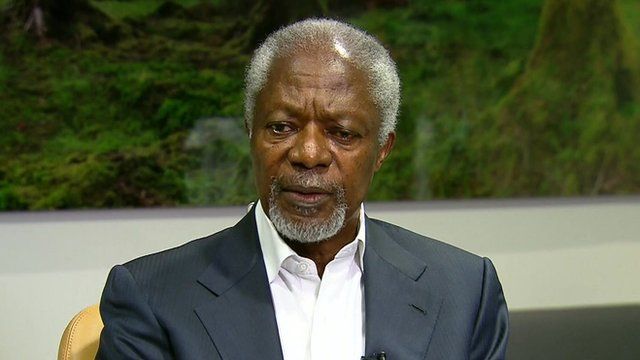 Video
Annan criticises international community's Ebola response
The former Secretary General of the United Nations has accused the world's richest countries of responding to the Ebola outbreak only after the disease reached Europe and the United States.
Kofi Annan told the BBC's Newsnight programme that he is "bitterly disappointed" with the international community for not "moving faster" to help stop the spread of Ebola.
The number of people killed in the outbreak is expected to reach 4,500 by the end of this week - including 236 health workers.
Of the five countries hardest hit by the outbreak, Nigeria and Senegal are on the brink of being clear of the disease.
The World Health Organisation is now expanding its efforts to other West African countries.
Laura Westbrook reports.
Go to next video: Kofi Annan 'bitterly disappointed'