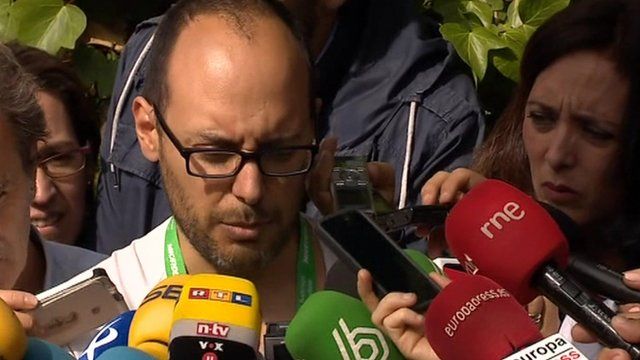 Video
Ebola suit of Spanish patient 'may have touched her face'
The protective body suit worn by a Spanish nurse may have touched her face while she was removing it, leading to infection.
Teresa Romero is the first person known to have contracted Ebola outside of west Africa.
Yolanda Fuentes, assistant director of Carlos III hospital where the nurse is being treated, said Teresa Romero was their "only confirmed case".
There are three other people at the hospital under observation, who are at risk of having contracted the virus.
They are awaiting a test for Ebola called the polymerase chain reaction (PCR) which is used to diagnose several infectious diseases.
Go to next video: Ebola tests for fifth person in Spain