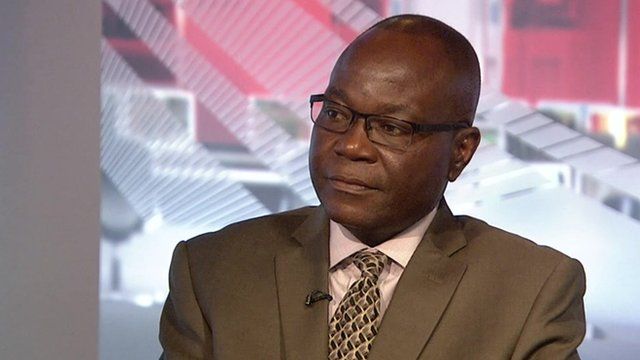 Video
Ebola outbreak: Liberia 'close to collapse' - ambassador
The Liberian ambassador in Washington fears his country could be close to collapse from the Ebola outbreak there.
Jeremiah Sulunteh told the BBC's Katty Kay about the stress the virus is placing on an already fragile nation.
Even before this outbreak, Liberia's healthcare system was woefully inadequate. After years of civil war there were just 50 doctors in the whole country - as the ambassador put it, that's one doctor for every 70,000 Liberians.
In the interview on BBC World News America, he said all that his family and friends want to know is when will this nightmare end.
Go to next video: Ebola care: Sierra Leone v US