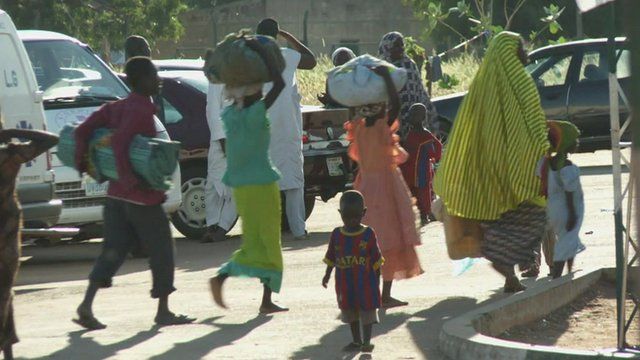 Video
Inside a Nigerian camp for people fleeing Islamist group Boko Haram
A video has been released showing the purported leader of Nigeria's Islamist group Boko Haram dismissing the military's allegations that he is dead.
Boko Haram's abduction of more than 200 schoolgirls from a boarding school in April sparked global outrage.
The jihadist group is now holding towns and villages instead of carrying out hit-and-run attacks, forcing thousands of people to flee to camps, with little prospect of returning home as the war rages on.
Will Ross visited a camp for displaced people in Yola and heard eye-witness accounts from those who have fled.
Go to next video: What happened to #BringBackOurGirls?