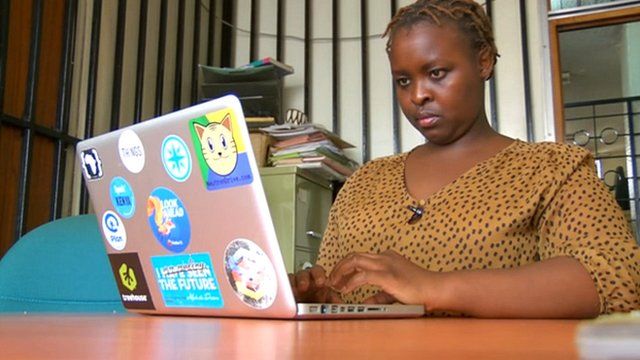 Video
Kenya's tech guru fighting for equality
Twenty-year-old Martha Chumo is the founder and director of The Dev School that provides courses on programming for youths in Kenya.
She rejected an offer to study medicine at a public university, and opted to teach herself how to develop web and mobile applications.
"I've ventured into a field that is known to be male-dominated…but the reality is that technology is for everyone," she told BBC Africa's Gladys Njoroge in Nairobi.
Ms Chumbo was a finalist for this year's Anzisha Prize, which targets African entrepreneurs aged between 15 and 22 years.
The prize, announced earlier this week, was won by Nteff Alain, from Cameroon, founder of the Gifted Mom project, an e-content platform for pregnant women in underserved areas.