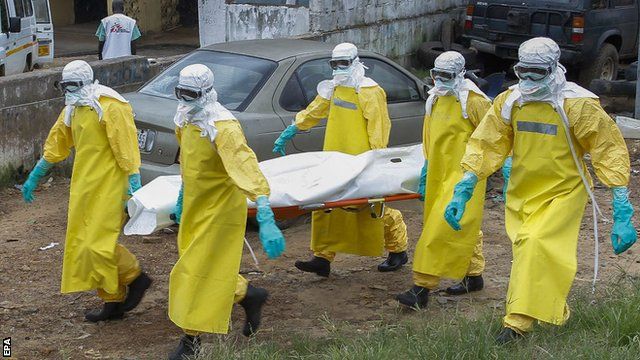 Video
Ebola virus: 'I lost ten family members,' says Liberian man
A man from Liberia says ten members of his family have been killed after contracting the Ebola virus.
M. Sahr Noowah, from Monrovia, said the family members became infected after caring for his dying wife at home.
Mr Noowah told BBC Radio 5 live's Drive that the nearby hospital was "overstretched" and claimed that if the ambulance had arrived on time, more family members could have been saved.
He added that the whole country was "suffering" and the arrival of 300 NHS doctors in neighbouring Sierra Leone was what people had been "wishing for".
Warning: The sound quality is at times poor.
Go to next video: In 60 seconds: What is Ebola?