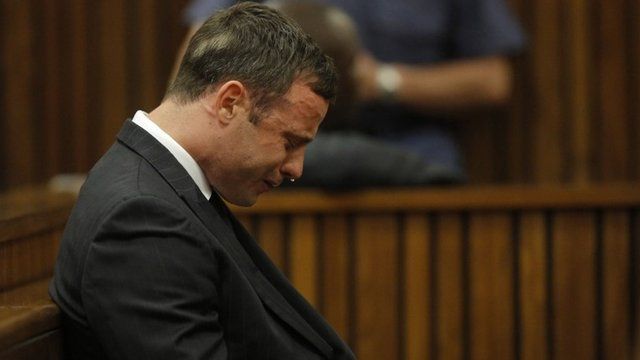 Video
Oscar Pistorius verdict: Athlete 'was negligent'
A South African judge has found that Oscar Pistorius was "negligent" when he shot and killed his girlfriend Reeva Steenkamp, but has yet to give a verdict.
Thokozile Masipa adjourned court until Friday after earlier clearing the athlete of murder. She said the evidence showed Mr Pistorius believed an intruder was inside the toilet on Valentine's Day 2013, and did not intend to kill.
Mr Pistorius could still be found guilty of culpable homicide, which means he had no intention to kill but was negligent in his actions. The verdict would carry a maximum term of 15 years in prison.
Go to next video: Pistorius weeps as court returns