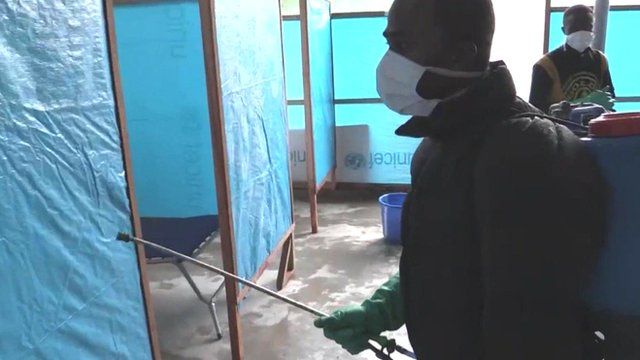 Video
Ebola outbreak: Inside Liberia's Monrovia treatment centre
Following earlier denials, Liberia has admitted that 17 suspected Ebola patients are "missing" after a health centre in the capital was looted.
The government had sought to reassure people, saying all the patients had been moved to another health facility.
But Information Minister Lewis Brown told the BBC that 17 inmates had gone "back into their communities".
Nurses and doctors in some of the countries affected by Ebola in West Africa, are now not only fighting the outbreak, but also a deeply rooted mistrust by local communities.
The World Health Organisation says an estimated 1,145 people have died from the virus this year.
Focus on Africa's Tomi Oladipo reports.
Go to next video: Liberia Ebola security - 15 seconds