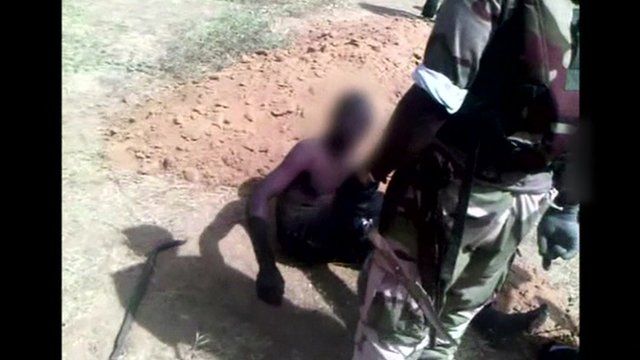 Video
Nigerian army 'slitting prisoners throats', says Amnesty
Amnesty International has released footage which it says shows the Nigerian army engaging in "gruesome extrajudicial executions" of prisoners.
The alleged atrocities took place in the north-east of the country where the army is fighting against militants from Boko Haram, a group who have been carrying out an insurgency since 2009 to try and set up an Islamic state.
Amnesty says the footage was obtained from multiple sources and shows both the military and state-sponsored militias engaged in these killings.
The Nigerian army says it is investigating the footage and that such behaviour has no place in its forces.
Tommy Olapido reports.
Go to next video: Nigeria army 'atrocities' - in 15 secs