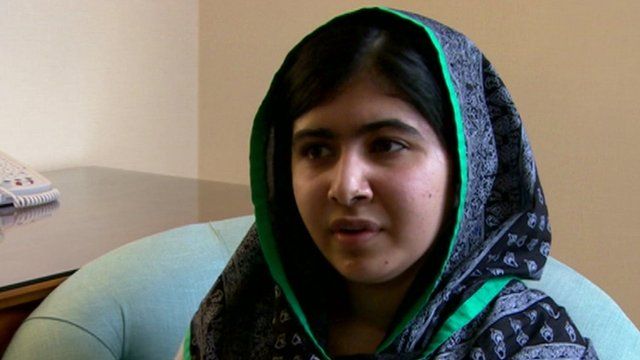 Video
Malala on Nigeria kidnaps: 'We must not remain silent'
Pakistani schoolgirl Malala Yousafzai, who was shot by Taliban insurgents in Pakistan because of her support for education for women, has spoken about her sadness at the abduction of more than 230 girls in Nigeria.
She also said it was important that people should "not remain silent" on the issue as it could lead to such incidents happening "more and more".
The leader of the Islamist group Boko Haram has threatened to "sell" the girls who were seized from their school in Borno on 14 April.
Police have also said that eight more girls between the ages of 12 and 15 were kidnapped in north eastern Nigeria on Sunday night.
Go to next video: Anguish at kidnap of Nigeria girls