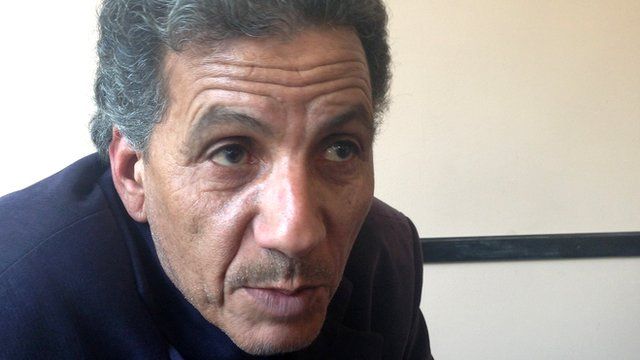 Video
Mansour Bushnaf on 'killing books' in Libya
Mansour Bushnaf is a Libyan playwright who, at the age of 60 has just published his first novel in English. It is entitled Chewing Gum and explores a society that exists under a dictatorship, and the rhythmic act of chewing relentlessly continues as individuals, time and land turn to waste.
Bushnaf has first-hand experience to draw upon having been imprisoned for over a decade in the early 1970s for writing a play When the Rats Govern.
The BBC's Rana Jawad sat with the author at his favourite cafe in Tripoli on the street where his novel is set. She started by asking him if he experiences more freedom of expression in post-Gaddafi Libya.
For more African news from the BBC, download the Africa Today podcast.