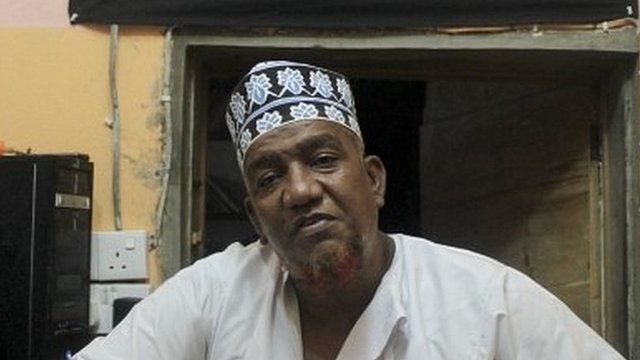 Video
Are Kenyan forces behind Makaburi murder?
A security clampdown is under way in Kenya with almost 4000 people arrested in one week, according to police.
It follows the killing of controversial Muslim preacher Abubakar Shariff Ahmed, known as Makaburi, in Mombasa.
His supporters have accused Kenyan security forces of being behind the shooting - in particular the Anti-Terror Police Unit (ATPU), which is funded by the UK and US.
The security forces deny killing him but did raid Makaburi's mosque in February, claiming it is a recruiting centre for jihadists.
Gabriel Gatehouse spoke to Makaburi in 2013 and returned to Kenya to investigate the claims for Newsnight.
Go to next video: Kenya unease over 'al-Shabab' killing