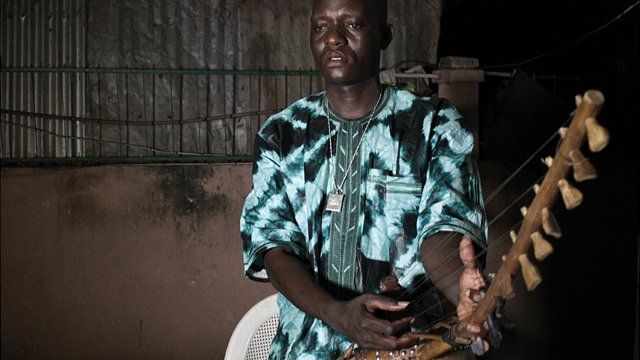 Video
Africa Express Mali CD on sale
Last year a collective of musicians and producers known as the Africa Express went to Bamako to record an album in solidarity with the musicians of Mali, whose livelihoods were threatened as a result of the military coup of 2012 and the banning of secular music by the Islamist groups which had occupied the north of the country.
The album, Africa Express Presents Maison de Jeunes, was released digitally last December and has now gone on sale as a CD.
The physical album has five new tracks, including an extra song by blind musician Tiemoko Sogodogo recorded by the renowned British producer and musician Brian Eno in a tiny storage room full of crates of beer.
BBC Africa's Manuel Toledo witnessed the recording.
For more African news from the BBC, download the Africa Today podcast.
Go to next video: Breathing new life into Mali's music