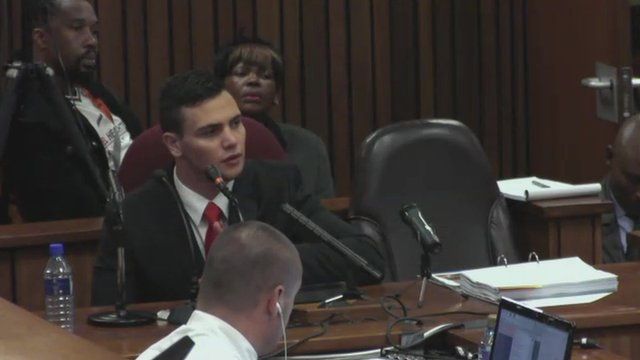 Video
Pistorius' friend 'took blame for restaurant gun incident'
A South Africa boxer has told the trial of Oscar Pistorius that in January 2013 the athlete fired a shot in a restaurant and asked a friend to take the blame for it.
Kevin Lerena said one of the other diners passed a gun to Mr Pistorius under the table and shortly afterwards a shot went off.
He said Mr Pistorius asked the man who had passed him the gun to take the blame for the incident because there was too much "media hype" around him.
Mr Pistorius has pleaded not guilty to intentionally killing his girlfriend Reeva Steenkamp on 14 February 2013.
Go to next video: Pistorius neighbour 'heard screams'