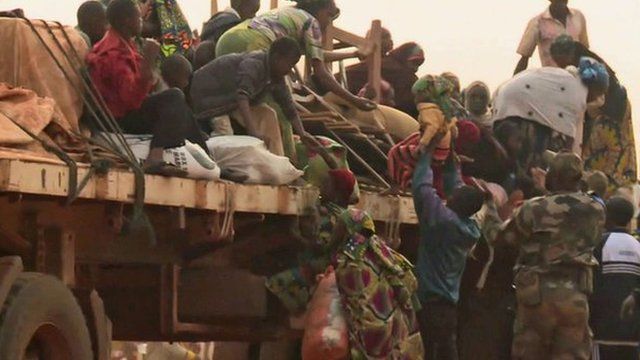 Video
CAR escape: BBC joins convoy on dangerous journey
Families fleeing Christian militias bent on wiping out the Central African Republic's Muslim community have been braving lynch mobs at road blocks to journey 650km (400 miles) to Cameroon.
They join a monthly convoy that snakes to and from Cameroon's border from the capital, Bangui, guarded by African Union (AU) peacekeepers.
The BBC's Kassim Kayira joined 2,000 escapees on the dangerous journey to safety.
Go to next video: Christians target Muslims in CAR