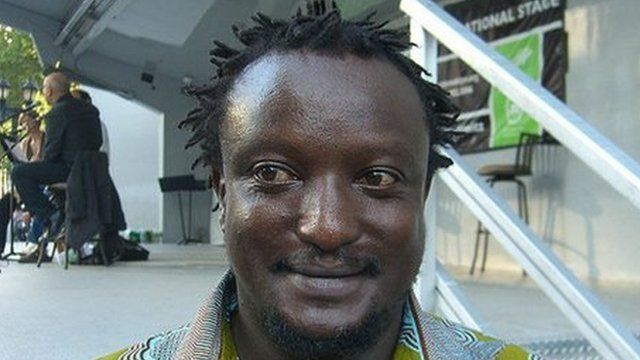 Video
Kenyan author Binyavanga Wainaina comes out as gay
Leading Kenyan author Binyavanga Wainaina has come out as gay - though homosexual acts are illegal in the country.
Caine Prize winner Mr Wainaina, published autobiographical story "I am a Homosexual, Mum" to protest against the rise of anti-gay laws in Africa.
Mr Wainaina claims that the impact of a gay friend's death, who died aged 23 after a secret struggle with HIV, forced him to speak out.
The 43-year-old writer told BBC Radio 5 live's Up All Night: "If you are an international person with all these ways around how you can live your life relatively freely... It becomes kind of silly to watch people living lives of quiet shame."
Go to next video: Kenya gay activists defy ban