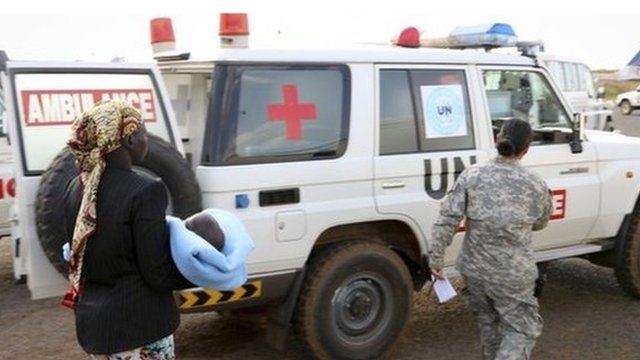 Video
Sense of 'fear and desperation' in Jonglei, S Sudan
The United Nations Humanitarian Co-ordinator in South Sudan, Toby Lanzer, has told the BBC that hundreds of thousands of people could be in fear of their lives amid escalating ethnic violence.
He said: "It would be fair to say that the UN was really never more needed here in South Sudan, both in terms of peacekeeping, but also humanitarian response".
Clashes erupted between rival troops in South Sudan a week ago. President Salva Kiir accused Mr Machar of attempting a coup.
Jonglei State, where Toby Lanzer has just spent three days, has seen fierce fighting.
Go to next video: 'We are not abandoning people in S Sudan'