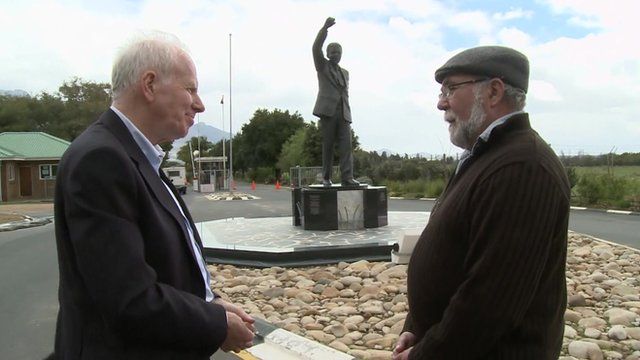 Video
'Mandela walked a long way to bring us where we are today'
After serving 27 years in prison, Nelson Mandela was released in 1990 and the historic moment was broadcast live around the world.
Mike Wooldridge was the BBC's Southern Africa Correspondent at the time. He was trying to provide live radio coverage of the event when he was faced with technical problems.
An Afrikaner telephone engineer happened to pass by the prison gate and helped him in his moment of need.
Mike Wooldridge recently met the engineer, Andre Puchert, for the first time since Nelson Mandela's release.
They reminisced under the very telephone line from where Mike was broadcast in 1990.
Go to next video: Mandela's final journey home