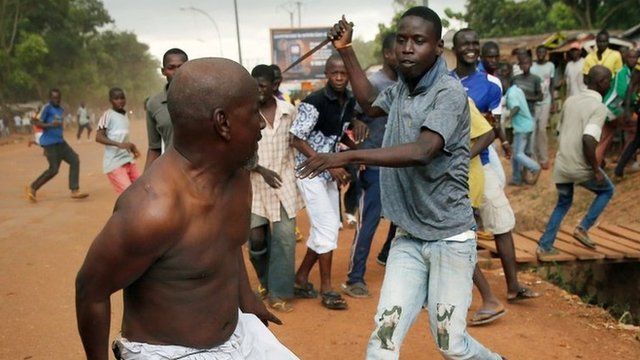 Video
Central African Republic crisis - in 60 seconds
The Central African Republic has been in chaos since rebel leader Michel Djotodia ousted President Francois Bozize in March.
Fuelled by ethnic rivalries, the conflict has also now become sectarian in nature as he installed himself as the first Muslim leader in the Christian-majority country. This sparked months of bloody clashes between rival Muslim and Christian fighters, with communities pitted against each other.
A small regional peacekeeping force deployed to the country about a year ago but was unable to stop the rebel takeover and subsequent chaos.
French troops have now arrived to disarm militias and the African Union is in the process of deploying a larger force.
BBC News takes a look at the crisis gripping the country.
Video produced by Michael Hirst