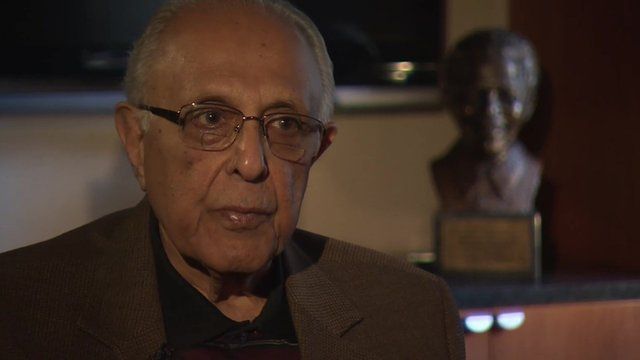 Video
Ahmed Kathrada on the overwhelming effect of illness on Mandela
Ahmed Kathrada was Nelson Mandela's friend of 67 years, and his companion in prison on Robben island.
However, the two didn't always see eye to eye. In the early 1950s, they clashed over the issue of cooperation between the various organisation opposed to apartheid.
Nelson Mandela, at the time, believed the ANC should focus its efforts exclusively on the interests of black South Africans. Ahmed Kathrada disagreed.
Speaking to the BBC's Gabriel Gatehouse, Mr Kathrada spoke of their friendship, and also the shock he felt upon seeing the deterioration of Mr Mandela when he was in hospital.
Go to next video: Mandela legacy written on the streets