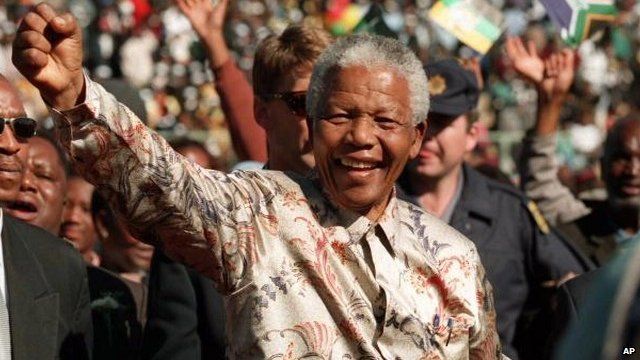 Video
Mandela death: The journey to South African presidency
Following the death of former South African president Nelson Mandela, the Today programme's John Humphrys looks back at his role in the anti-apartheid movement.
Walter Sisulu, one of Mr Mandela's fellow Robben Island prisoners, recalled one incident in which Nelson Mandela stood up to prison authorities as the inmates were sent to a quarry to crush rocks.
He remembered Mr Mandela telling the other prisoners to walk at such a slow pace that the prison authorities "were compelled to negotiate with Nelson.
"That brought about recognition of [Mr Mandela's] leadership," he continued.
The words of PW Botha, South Africa's final apartheid prime minister, as heard in a 1979 interview with Mr Humphrys, also provide a further reminder of the beliefs Mr Mandela was fighting against.
"We cannot just let everyone go in South Africa where they want to go," Mr Botha said.
"South African conditions are quite different to European conditions," he continued.
First broadcast on BBC Radio 4's Today programme on Friday 6 December 2013.