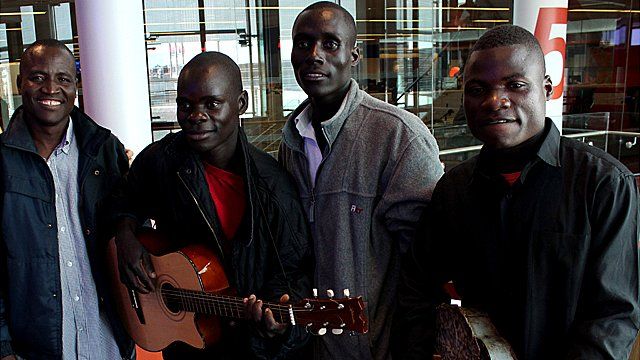 Video
Malawi Mouse Boys: From selling mice to making music
For those who went to Womad festival in the UK this year, probably the most memorable band name would be the Malawi Mouse Boys.
Since they were children, the band members have worked together selling by the roadside a local delicacy - cooked field mice on sticks.
When they are not selling mouse kebabs, they sit and make music, and that is how Grammy-winning US producer Ian Brennan came across one of them as he was playing a home-made guitar.
When they visited BBC Africa's studios in London, Paul Bakibinga spoke to Mr Brennan, who produced their recent album He Is #1, and to band member Joseph Nekwankwe.
For more African news from the BBC, download the Africa Today podcast.
Go to next video: Africa Beats: Malawi's Peter Mawanga