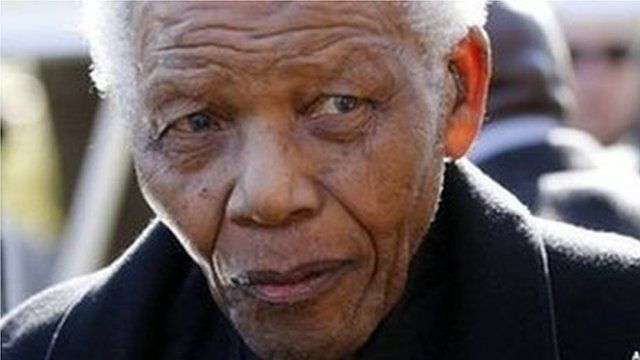 Video
Nelson Mandela remains 'critical but stable'
Nelson Mandela's condition is "improving" according to former South African President Thabo Mbeki, but a family member says his condition remains "critical but stable".
The former leader's grandson, Ndaba Mandela, said: "He hasn't really gotten better or worse in the past two weeks."
Earlier this week, President Jacob Zuma said the 94-year-old remained "critical but stable" in a Pretoria hospital.
Speaking in Pretoria, Mr Mbeki said: "What the government has been saying is that his condition is critical but stable is correct."
"I think we need to add to that that indeed his health is improving," he added.
Go to next video: 'Sweet' tribute to Nelson Mandela