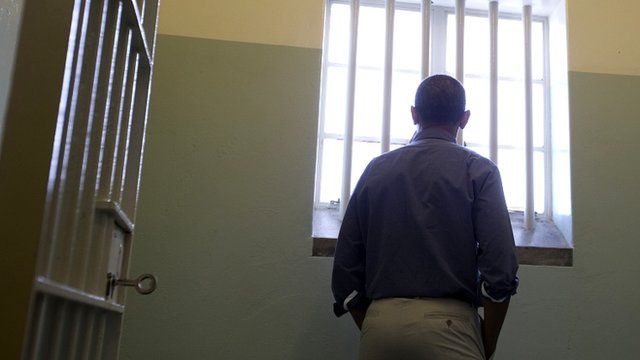 Video
President Obama visits Mandela's Robben Island cell
US President Barack Obama has toured Robben Island - the jail in which Nelson Mandela was kept for 18 years.
He said he and his family were "deeply humbled" to visit the prison once inhabited by Mr Mandela - who remains critically ill in hospital.
Mr Obama wrote in the guest book in the prison courtyard: "On behalf of our family, we're deeply humbled to stand where men of such courage faced down injustice and refused to yield.
"The world is grateful for the heroes of Robben Island, who remind us that no shackles or cells can match the strength of the human spirit."
Karen Allen reports from South Africa
Go to next video: Warning shots fired at anti-Obama demo