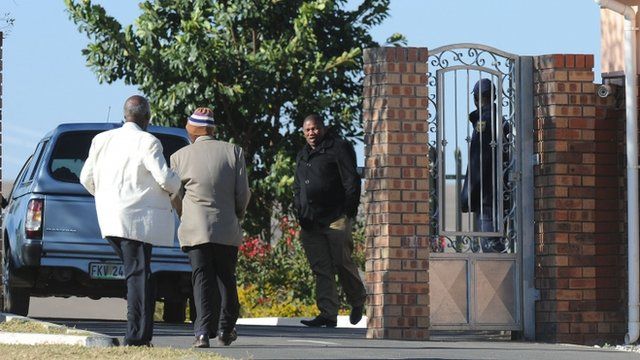 Video
Nelson Mandela: Family meet at Qunu home
Members of former President Nelson Mandela's family have met at his home in the village of Qunu.
His eldest daughter, Makaziwe, and some grandchildren were said to be at the meeting in Eastern Cape province.
The South African government says Mr Mandela's medical condition remains unchanged.
The BBC's Karen Allen reports from outside the hospital in Pretoria where he is being treated.
Go to next video: Doves released in Pretoria for Mandela