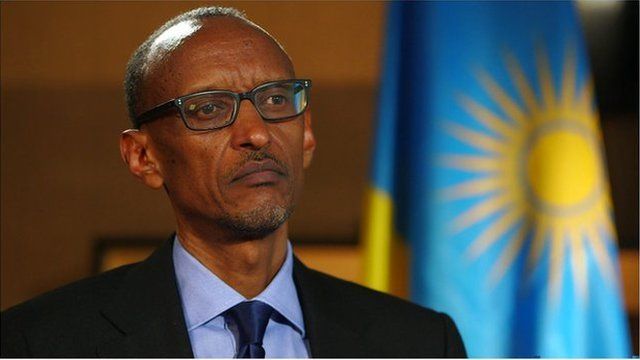 Video
Paul Kagame denies Rwanda proxies in DR Congo
Rwandan President Paul Kagame has said that allegations that his country used proxy forces in the Democratic Republic of Congo are "ridiculous" and "an effort to circumvent the real problem".
In an interview with the BBC's Komla Dumor, he said those who blamed Rwanda did so out of their lack of a better explanation as to why eastern DR Congo had been plagued by violence for so long.
UN experts have cited evidence that Rwanda and Uganda are backing the M23 rebel group, which has been active in eastern DR Congo since last year. Both Rwanda and Uganda strongly deny the charges.
Go to next video: UN made DR Congo problems 'worse'