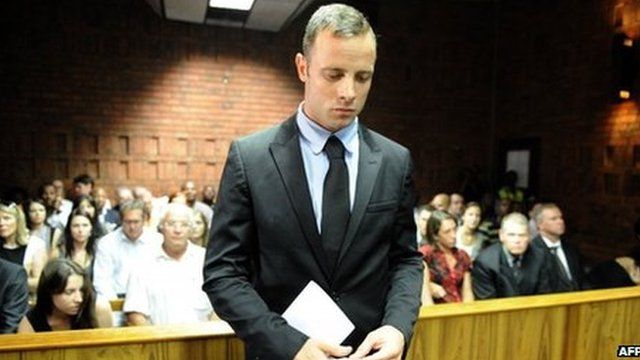 Video
Oscar Pistorius: Neighbours 'heard non-stop shouting'
Neighbours of Oscar Pistorius heard "non-stop shouting" before he opened fire, a court in Pretoria has been told on the second day of the athlete's bail hearing.
The prosecution says Reeva Steenkamp was shot in the head, arm and hip, and that police found needles and testosterone in Mr Pistorius's bedroom.
Peter Biles says the testimony from detective Hilton Botha has been "rather dramatic".
Go to next video: Detective: Pistorius a 'flight risk'