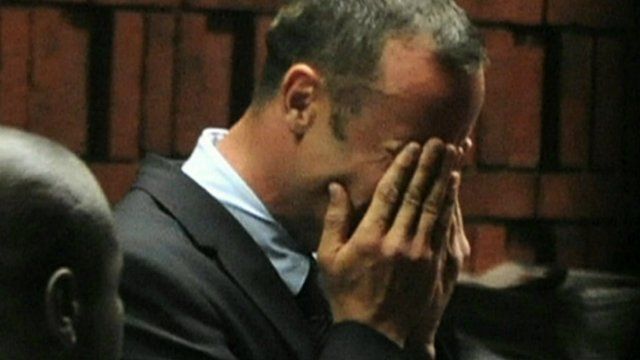 Video
Pistorius weeps in court as he denies murder
South African Olympic and Paralympic star Oscar Pistorius has strongly rejected a charge that he murdered his girlfriend, Reeva Steenkamp.
Ms Steenkamp, a 29-year-old model, was shot dead at Mr Pistorius's home near Pretoria on Thursday.
Appearing in court in Pretoria, Mr Pistorius wept as prosecutors vowed to pursue a charge of premeditated murder.
The BBC's Andrew Harding, who was also in court, said the defendant cut "a lonely figure" in the crowded courtroom, sobbing as the murder charge was read out.
Go to next video: Oscar Pistorius 'lives on the edge'