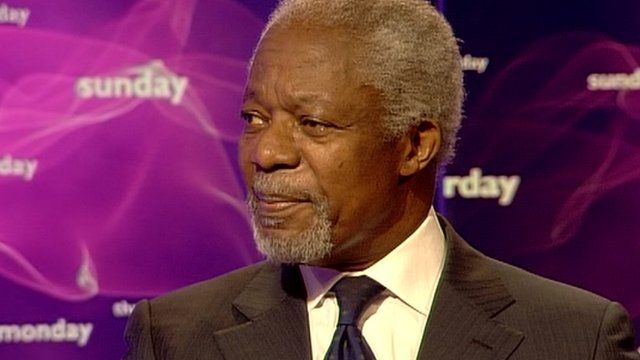 Video
Mali 'collateral damage' from Libya conflict, says Kofi Annan
UK Prime Minister David Cameron has warned that Britain needs to prepare for the possibility of further bad news about the hostage crisis in Algeria.
Islamist militants kidnapped dozens of Westerners, including Britons, at a gas plant in the Sahara on Wednesday.
The al-Qaeda-linked militants had said they were holding 41 foreign nationals, believed to include British, Japanese, US and Norwegian nationals, in retaliation for French military intervention in neighbouring Mali.
The Algerian military launched a raid to free the hostages, a number of whom escaped but one British hostage has been killed and further casualties.
Former UN Secretary General Kofi Annan told the BBC's This Week programme that the troubles in Mali were ''collateral damage'' from the conflict in Libya.
Go to next video: Annan: 'A messy world for a long time'