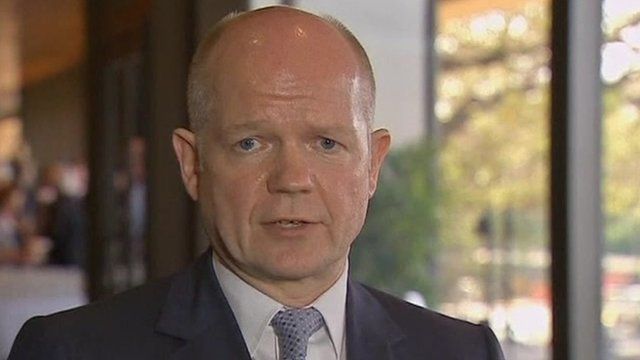 Video
Algeria hostages: Hague says no excuse for 'cold-blooded murder'
A British man and an Algerian have been killed by Islamist militants who are holding hostages at an Algerian gas facility near In Amenas.
The group, linked to al-Qaeda, claims the attack is in revenge for Algeria's support for the French intervention in Mali.
Employees seized at the desert site include British, Norwegian and Japanese nationals.
The facility is operated jointly by BP, the Algerian state oil company and Norwegian firm, Statoil.
British Foreign Secretary William Hague, speaking during a trip to Australia, said there was no excuse for "cold-blooded murder".
Go to next video: Algerian hostages: 'Serious and unstable'