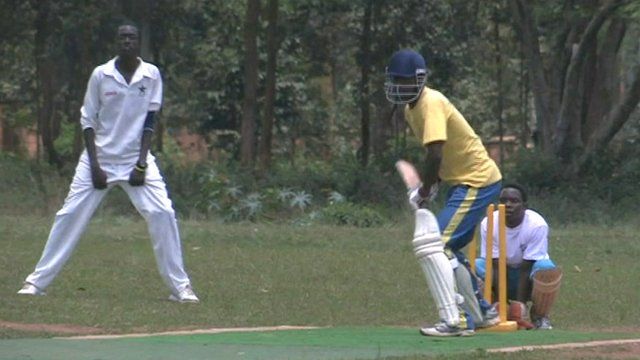 Video
Why cricket is gaining in popularity in Rwanda
One of the more unexpected side-effects of the turmoil in recent Rwandan history is the growth of cricket in the country.
Many who fled the horrific events of the 1994 genocide ended up in refugee camps in countries such as Uganda and Kenya.
Here they learnt cricket and when they returned home they brought the sport with them.
Charles Haba is the President and one of the founders of the Rwanda Cricket Association.
He spoke to the BBC's Phil Mackie about the unusual history of Rwandan cricket.
Video journalist: Richard Kenny
You can hear more about this and the UK charity spreading cricket coaching and HIV/AIDS awareness in Africa on BBC Radio 5Live on December 25 at 2130.