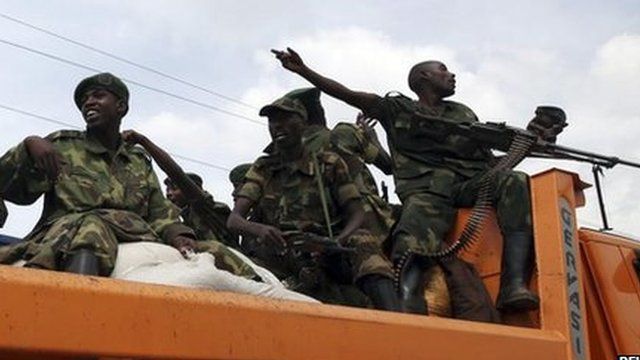 Video
DR Congo rebels begin Goma withdrawal
Rebels in eastern Democratic Republic of Congo have begun to withdraw from the key city of Goma.
The M23 rebels were seen boarding trucks and heading out of the city, 11 days after seizing it from government troops backed by UN peacekeepers, causing some 500,000 people to flee their homes in the unrest.
A regionally brokered agreement calls for the rebels to withdraw towards the town of Kibumba.
The UK has suspended aid to Rwanda, amid concerns about the country's role in the conflict - but both Rwanda and neighbouring Uganda strongly deny UN accusations that they are backing the M23.
Reuters correspondent Jonny Hogg told the BBC that little is known about the reasons behind the sudden agreement to withdraw.