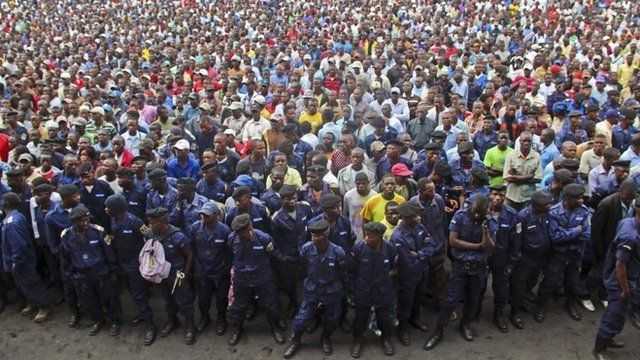 Video
UN condemns DR Congo rebel seizure of Goma
The president of the Democratic Republic of Congo, Joseph Kabila, and the Rwandan president, Paul Kagame, have met to discuss the conflict in eastern Congo.
The two hour meeting came after rebels known as M23 took control of the city of Goma in the eastern DR Congo.
The rebels who are widely believed to be backed by Rwanda, said they were ready to move towards the capital, Kinshasa, and "liberate the country".
The United Nations Security Council has strongly condemned the seizure of Goma by the rebels and has backed a resolution calling for sanctions against leaders of rebels in the Democratic Republic of Congo.
Gabriel Gatehouse reports from Goma.
Go to next video: DR Congo rebels advance on Goma