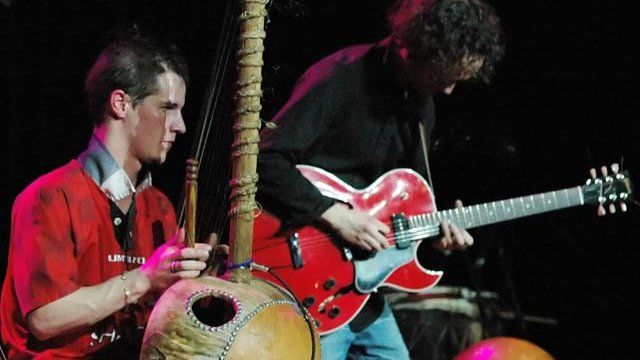 Video
Toubab Krewe: A Malian and Appalachian musical mash-up
One critic has described the music of the US band Toubab Krewe as "West Africa meets the American south".
Toubab Krewe is made up of four white American men, who blend the traditional music of Mali with the traditional music of the US Appalachian mountains.
The sound of the Kora mixes with fiddles and banjos to create a truly original combination.
Toubab is a West African word for "foreigner" or "outsider".
The BBC's Leslie Goffe went along to a recording studio in Brooklyn to talk to Toubab Krewe about their unique musical mash-up.
For more African news from the BBC, download the Africa Today podcast.