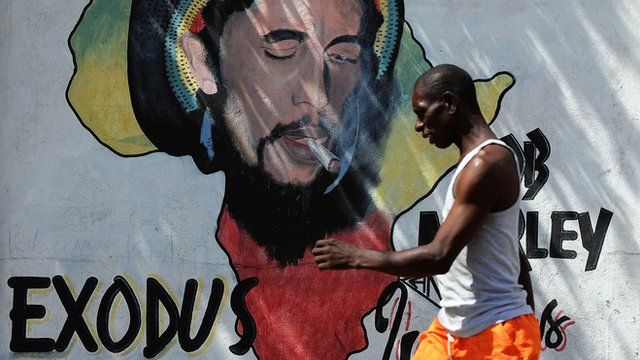 Video
Jamaicans angry at Robert Mugabe for "pot-smokers" comment
Many people in Jamaica are angry at Zimbabwe's president Robert Mugabe for recent comments attributed to him.
He is reported to have said, at the opening of an exposition in Harare, that "in Jamaica, they have freedom to smoke cannabis, the men are always high and universities are full of women. The men want to sing and do not go to colleges, some of them twist their hair."
But journalist Karen Meddan, who works for Radio Jamaica in Kingston, told BBC Africa's Nkem Ifejika that in her country people's reaction has "ranged from anger to dismissal".
According to her, some Jamaicans have been saying: "Listen, Robert Mugabe is an old senile irrelevant man who we should just ignore".
For more African news from the BBC download the Africa Today podcast.