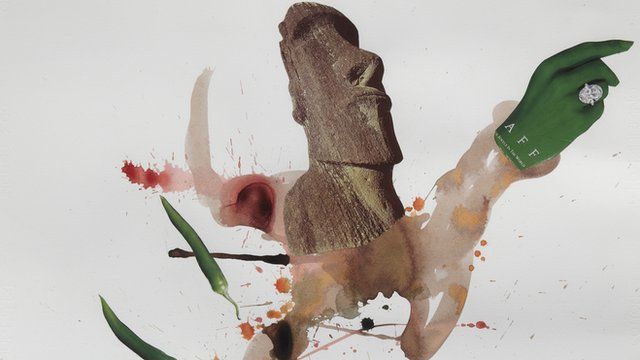 Video
Steve Bandoma's struggle for Congolese art
Artist Steve Bandoma is appealing to his government in the Democratic Republic of Congo to give more support to arts and culture.
Mr Bandoma has just had his first solo exhibition in London, but he was refused a visa to travel for the event, which had to go ahead without him.
Journalist Johnny Hogg caught up with the artist in DR Congo's capital, Kinshasa, to find out how he feels about missing his exhibition.
First he took a look at the kind of art works he produces.
For more African news from the BBC download the Africa Today podcast.
Above: Excerpt from Steve Bandoma's work Falling Uncle Sam (From Fruitless Attempts series) Courtesy of Jack Bell Gallery, London