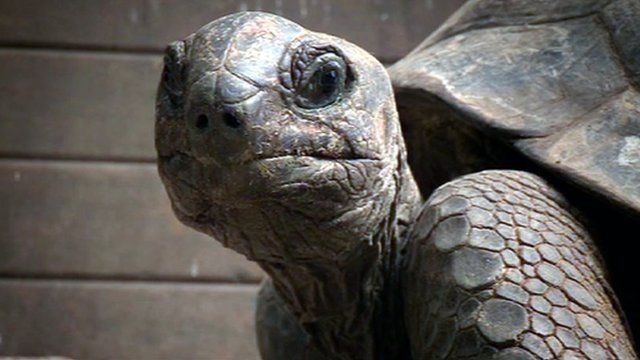 Video
An 86-year-old, real-life Robinson Crusoe
An 86-year-old Yorkshire man, Brendon Grimshaw may have lived alone for many years on the tiny island paradise of Moyenne in the Seychelles in the middle of the Indian Ocean since he bought it in 1962 for £8000, but he is rarely lonely.
For Brendon has spent the years reintroducing the indigenous giant tortoise to Moyenne and now shares the island with 120 of the magnificent creatures, on one of the world's smallest national parks.
The BBC's Simon Reeve went to visit him.
Indian Ocean with Simon Reeve is on Sundays at 20:00 BST from 22 April on BBC Two. Catch up online via BBC iPlayer (UK only) or watch more clips at the above link.
Read more about Simon's Indian Ocean adventures or leave a comment on his blog From curried fruit bat to armoured underwear here.