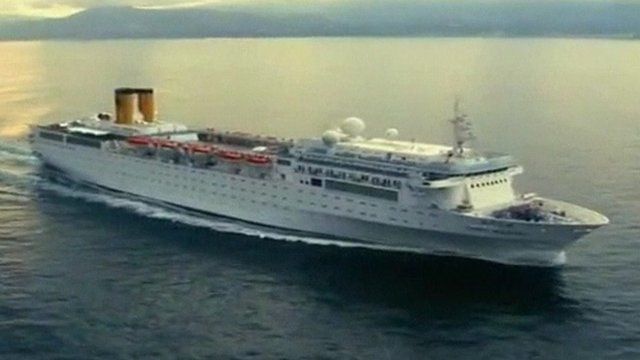 Video
Cruise ship adrift on Indian Ocean
An Italian cruise ship, with more than 1,000 people on board, is floating adrift in an area of the Indian Ocean where Somali pirates have been active.
The crew of the ship, the Costa Allegra, issued a distress signal when a fire knocked out its generators, some 300km south of the Seychelles.
Merchant vessels, fishing boats and tugs have been sent to help.
The Costa Allegra belongs to the same company as the Costa Concordia, which ran aground off Italy last month killing at least 30 people.
Christine Hargreaves, whose daughter Hannah works as a dancer on board the ship, told the BBC there have not been issues with pirates in the past.
Go to next video: Cruise ship adrift in Indian Ocean