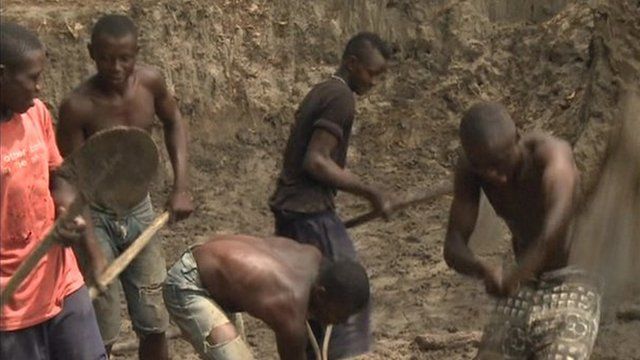 Video
Mud brick buildings signal increase in development in Sierra Leone
Ten years after the end of the civil war in Sierra Leone, a construction boom is under way.
As well as big infrastructure projects like a new hydro-electric dam, major roads and railway lines are also being rebuilt in the country.
Sierra Leone has never seen anything like this level of economic activity - but there is still a long way to go.
BBC International Development Correspondent Mark Doyle visited the country and came across a work gang making mud bricks near the northern town of Magburaka. In its modest way, this activity shows that it is ordinary people, as well as big investors, who are slowly rebuilding the country.
Go to next video: Toughest place to be a fisherman