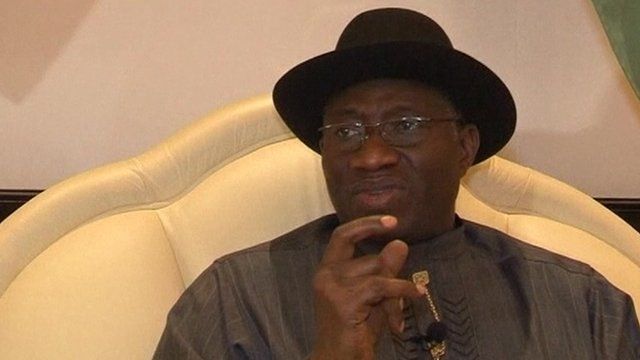 Video
Nigeria's Goodluck Jonathan in challenge to Boko Haram
The president of Nigeria has challenged the Islamist militant group Boko Haram to identify themselves and state their demands as a basis for dialogue.
Goodluck Jonathan said that some members of the organisation were known to security forces but that the group "operates without a face".
Boko Haram has acknowledged carrying out attacks on police stations and other official buildings in recent months but has denied killing civilians in last week's Kano bombings, in which 185 people died.
The group's name means "Western education is forbidden" and it has said it wants to overthrow the government and impose Islamic law.
Go to next video: Nigeria braced for more violence