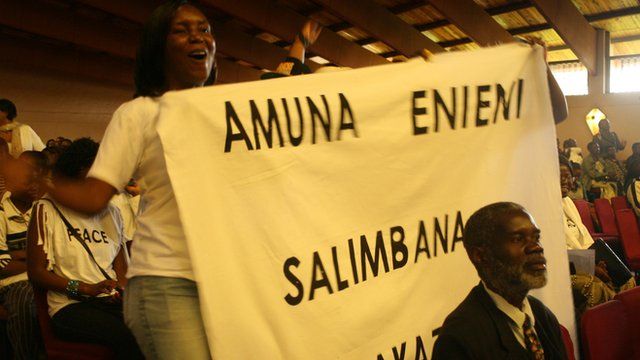 Video
Malawi outrage as women attacked for wearing trousers
About 3,000 women have gathered in the city of Blantyre in Malawi to protest against the treatment of several women who were stripped of their clothes in public by street vendors for wearing trousers.
President Bingu wa Mutharika condemned the street vendors' action, saying women had the right to choose their dress and that anyone who attacked them would be arrested.
Malawi scrapped its indecency dress laws in 1994.
Seodi White, a lawyer and leading women's rights activist, is one of the organisers of the protest and she spoke to the BBC's Raphael Tenthani in Blantyre.
For more African news from the BBC download the Africa Today podcast.