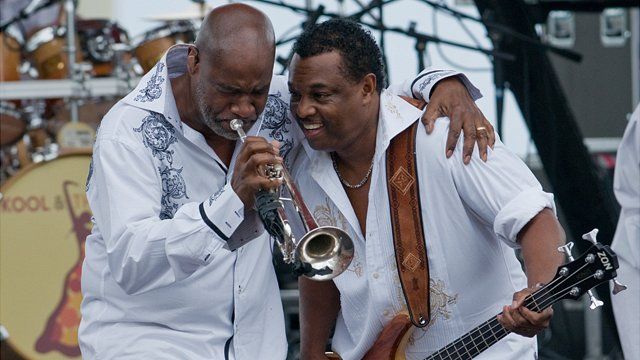 Video
Kool & the Gang celebrate peace in Ivory Coast
US band Kool & the Gang has staged a concert in Ivory Coast aimed at fostering unity and peace in a country which last year was torn apart by political turmoil and violence.
The concert, entitled Beau Pays Ma Cote d'Ivoire (Beautiful Country My Ivory Coast), took place on Thursday night - two decades after the pop-funk ensemble performed for a similar peace initiative in Abidjan.
The band that created worldwide hits like Ladies' Night, Get Down On It and Celebration also performed in Nigeria earlier this week.
The organiser of the Abidjan shows and long-time consultant of the band, Tiahmo Rauf, spoke to and sang with the BBC's Network Africa presenter Bola Mosuro.
For more African news from the BBC download the Africa Today podcast.