Media player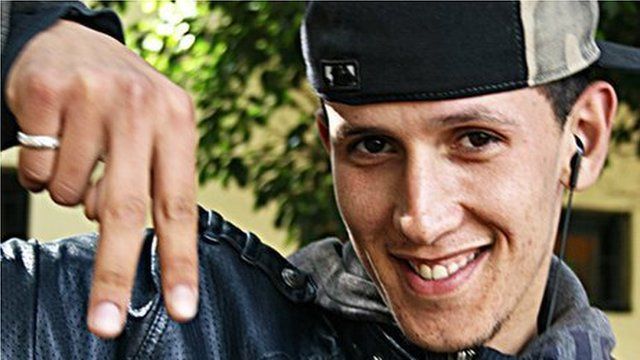 Media playback is unsupported on your device
Video
Sounds from Moroccan rapper Mouad Belrhouate
For Morocco's protest movement, the case of rapper Mouad Belrhouate shows that the regime's authoritarian reflexes die hard.
The rapper, who goes by the name of El-Haked, or The Indignant, was arrested on 9 September, accused of physically attacking and injuring someone in a scuffle.
But according to Haked's supporters, the case was concocted because his lyrics dared to criticise the regime.
He remains in prison as Moroccans head to the polls to elect a parliament. Morocco's official human rights council says his case is an exception, which they are investigating.