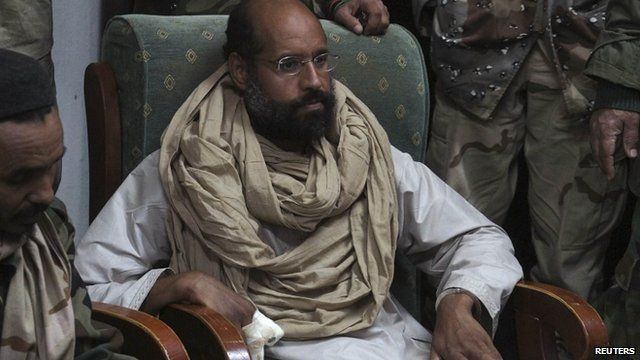 Video
Ocampo: Saif al-Islam case is huge responsibility for Libya
The International Criminal court has accepted that Saif al-Islam Gaddafi will be tried on Libyan soil and not at The Hague.
As it stands, the ICC's involvement in the procedure of Saif al-Islam's trial appears as though it will be minimal, and it will have a consulting role.
The International Criminal Court indicted the fallen Libyan leader's son for alleged war crimes during the uprising in February and the subsequent nine-month conflict. It is now understood all round that whether Saif al-Islam will be tried on Libyan soil or at The Hague tribunal, is no longer in question. He will be tried in Libya - eventually.
During his visit to Tripoli, the chief prosecutor of the ICC, Luis Moreno-Ocampo said, "The standard of the ICC is that it has to be a judicial process that is not organised to shield the suspect… and I respect that it's important for the cases to be tried in Libya… and I am not competing for the case."
Caroline Hawley reports from Tripoli.
Go to next video: Libya promises fair trial for Saif