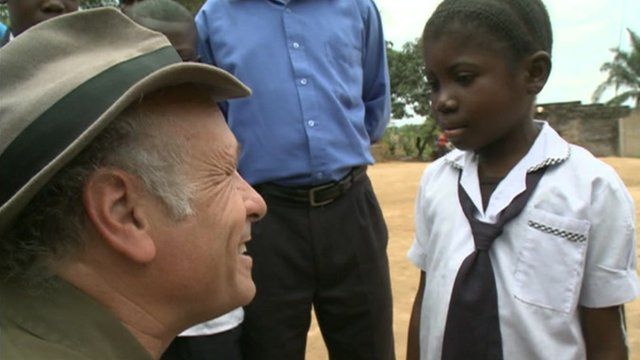 Video
DR Congo threatened by vulture fund loop hole
An investigation by the BBC's Newsnight and the Guardian has discovered that an American so-called vulture fund is planning to extract a small fortune from the Democratic Republic of Congo.
Previous Newsnight reports on vulture funds - which buy up debt cheaply and then sue developing countries for vast amounts - got the laws in the UK changed. As a result, the vultures now cannot use UK courts.
But they have found a way around the ban by filing law-suits in the island of Jersey.
Greg Palast's report begins in the Democratic Republic of Congo.
This video was amended on 29 February 2012 by removing details of an address. We have also been asked to add that Mr Grossman is clear in his response that the Bosnian police have not accused or implicated him or FG Hemisphere Associates in any wrongdoing. For Mr Grossman's detailed response please click here.