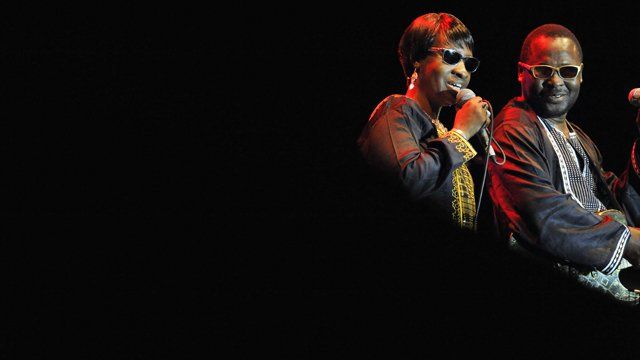 Video
Malian musicians Amadou and Mariam stage blind date
Blind Malian musicians Amadou and Mariam have just staged a series of sell-out concerts in the dark in London.
The stars, who met at the Bamako Institute for the Blind, believe that listening to their music in the dark is the best way to enjoy their performance and to understand how visually impaired people live.
The concerts, called Eclipse, included their most famous songs, as well as recordings from the streets of Mali's capital, Bamako, and the voice of a narrator telling the story of their lives.
They explained to the BBC's Celeste Hicks, from our Focus on Africa programme, the idea behind the concerts.
For more African news from the BBC download the Africa Today podcast.